The lectionary text this morning was Genesis 12:1-4.  This is the passage where God makes a promise to Abram that he will have descendants as numerous as the stars.
So I took a trip to The Range. This is my regular Saturday afternoon haunt when prepping for Church on Sunday morning.  To make our starry sky, the background was made from A1 blue card, A1 black paper and pritt-stick.
During the opening songs, the youglings cut out equilateral triangles of yellow paper with 3″ sides. Then during the teaching, each member of the congregation folded them into stars.  We put our initials on them as an act of commitment as the people of God.  We then used sticky foam dots (the range is great) to add them to the sky.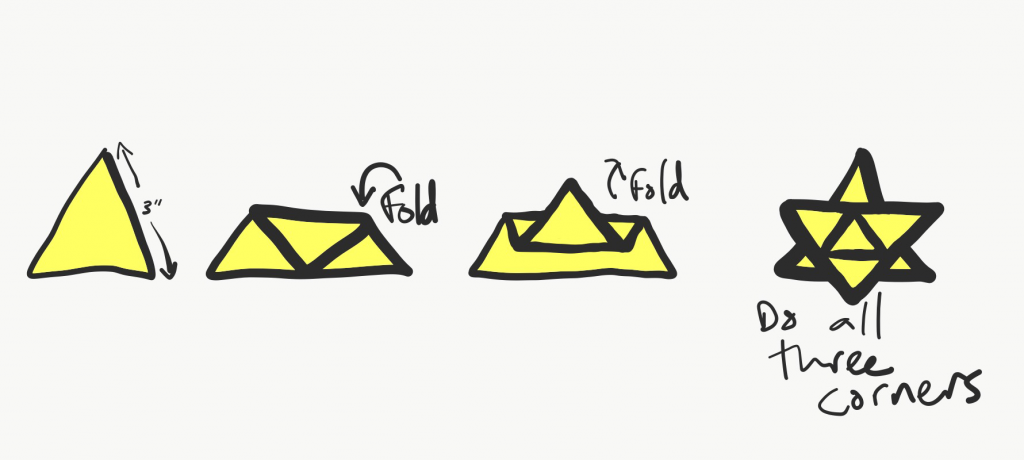 A member of our community died this week.  One of the most poignant moments was when his widow and I put his initials onto a star and added it with the rest of us as the people of God.
You don't get the text of my sermon to go with it as for all age worship I didn't have a text – RE teacher skills.  You'll have to write your own. Sorry.