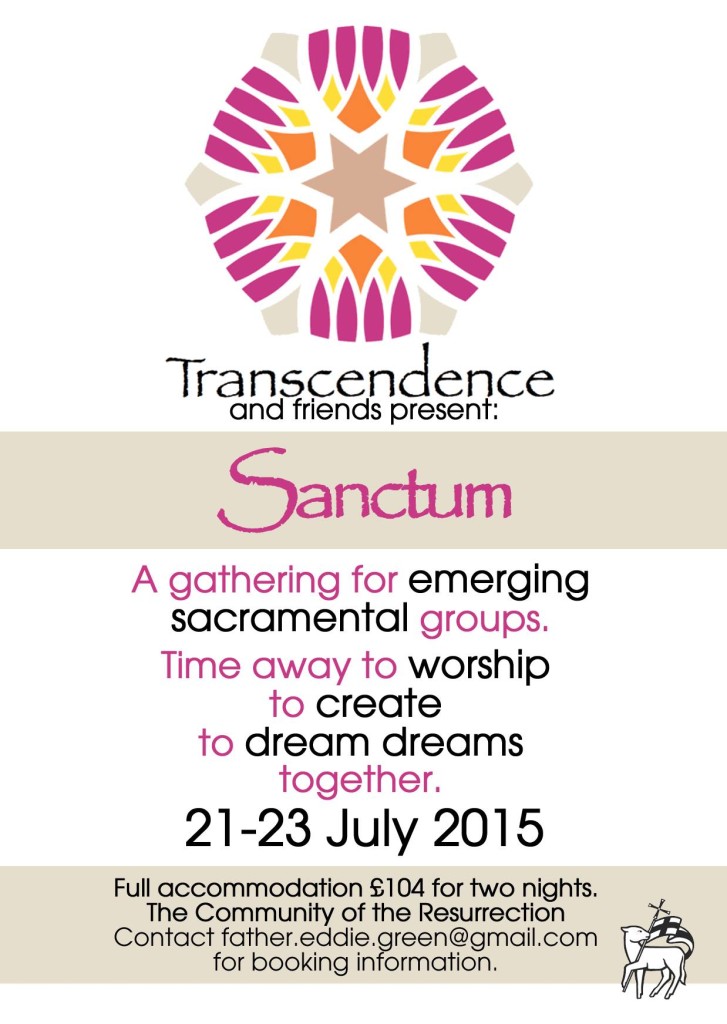 A few of us who are involved in Sacramental Alt Worship/Emerging Church/Fresh Expressions in the UK have been talking and we think that there is a need for a space for us to cross pollinate and dream dreams. Wherever you come from and whatever you are hoping to see develop in the future, Sanctum could be the place for you to explore missional worship from a sacramental tradition. There will be several practitioners involved including Sue and Malcolm Wallace from Transcendence, Eddie and Sarah Green, Ruth Sutherland and me from Metanoia and the Rock Mass and others.
The accommodation and facilities we're using are at the Community of the Resurrection in Mirfield. Wworship will be in the newly reordered lower church with it's great tech spec. Full board is £104 which is not bad for a noisy retreat. Spaces are limited so please get in touch ASAP to book.
If you want to dream dreams with us, please get in touch!