Ruth and I penned this as a Christian response to living through the pandemic. It was part of Resound Worship's 12 Song Challenge. It is to the tune "Aberystwyth" which is very familiar to many congregations – you may know it as Jesus Lover of My Soul.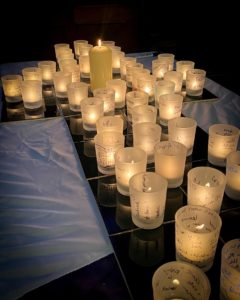 We have sung it at Holy Nativity a few times and it has been well received. Last night we used it at #EETG2021 as part of the prayers with a gathered congregation. We were asked to share the words. We intended to record and release it like we did with Let All Mortal Flesh, but time is escaping us. So here it is:
---
Ruth and I talked about starting a Patreon account to help make our resources like sheet music available. The reality of being a musician is that it is a bottomless pit we pour all of our money into. Most importantly though, we want some of these songs to be sung – that's what music is for! So these resources are for you to use. Download our music or use the lyric videos however you see fit – no strings attached. We would love it if you could credit us – we're trying to get on to CCLI. And if you would like to show your appreciation by "tipping" us, we will spend whatever you give us unwisely – by making more music with it.