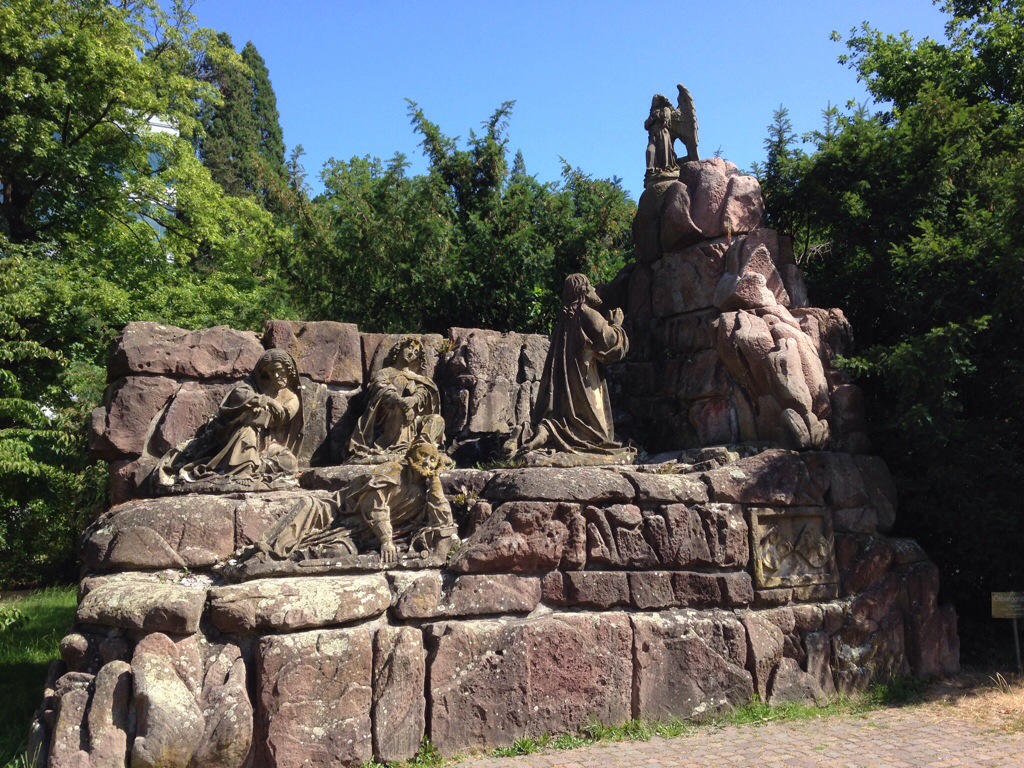 One of the things we are struck by in Schwarzwald it the sheer volume of public religious art. Whilst there is a crucifix every few of miles along most roads, there are some much more extravagant pieces as well. This is a larger than life depiction of Gethsemane, complete with snoozing disciples.
To give you a sense of place, this is the church it is next to.
Time to commission a massive piece by a famous artist for the park at Holy Nativity.