In 2020 we were due to go on pilgrimage to Assisi and Oberammergau as part of my sabbatical. With travel restrictions lingering on for two years, Ruth and I decided to make our trip on our motorbikes.
For a year and a half we have looked at different routes and decided that the best way for us would be to ride through France, over The Alps and stop at Turin on the way.
We visited Museo della Sindone where we spent two hours. Then we went to Turin Cathedral where the shroud itself is kept. I want write a lot as it will all eventually end up on my YouTube channel.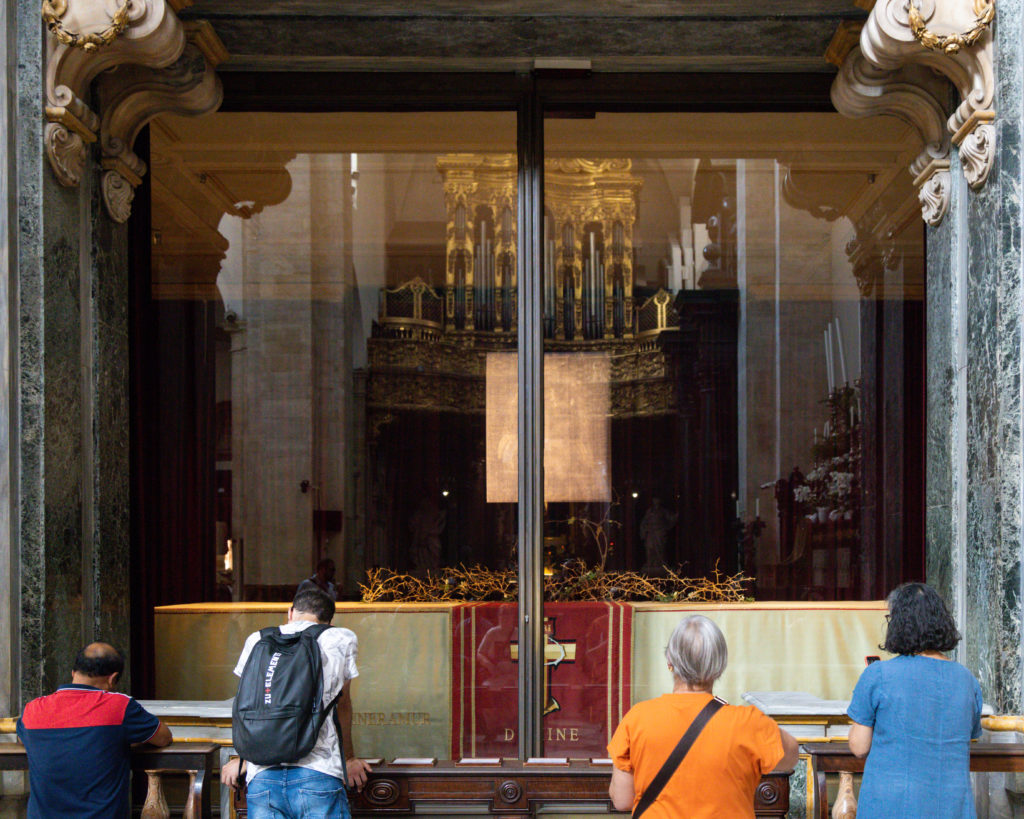 I wanted to share some photographs and say it was a moving experience. Something that neither of us quite expected.
I like the liturgical furniture in the cathedral.