I awoke this morning to the twittersphere talking about Corpus Christi. We wandered down the river for an hour to Freiburg with the intention of seeing the sights and then spending the next three days touring the Schwarzwald on the bike. When we arrived in the town everything was notably shut.
Perhaps I should have been alerted by the ferns placed at the end of people's driveways (I don't know what this means). It seems that I am unable to go on holiday without arriving in the middle of a major Christian festival. Last year it was Rhodes during Orthodox Holy Week (awesomeness).
In the town itself there are roadside shrines in the windows of shops.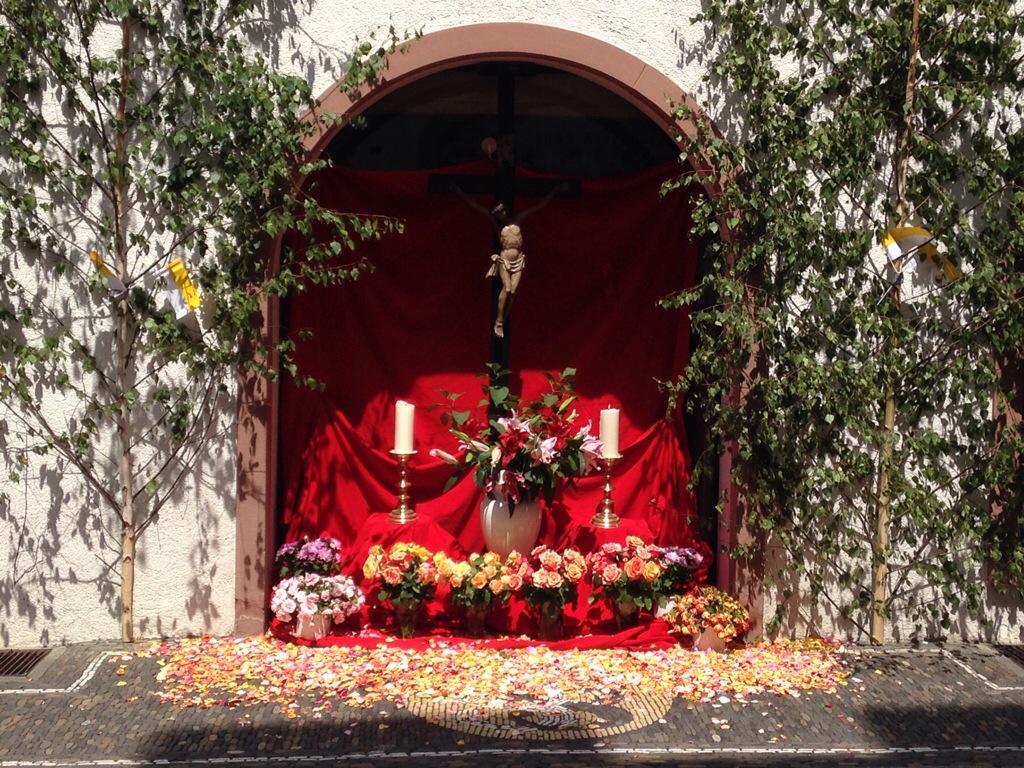 There is also a flower petal mural in the middle of the street.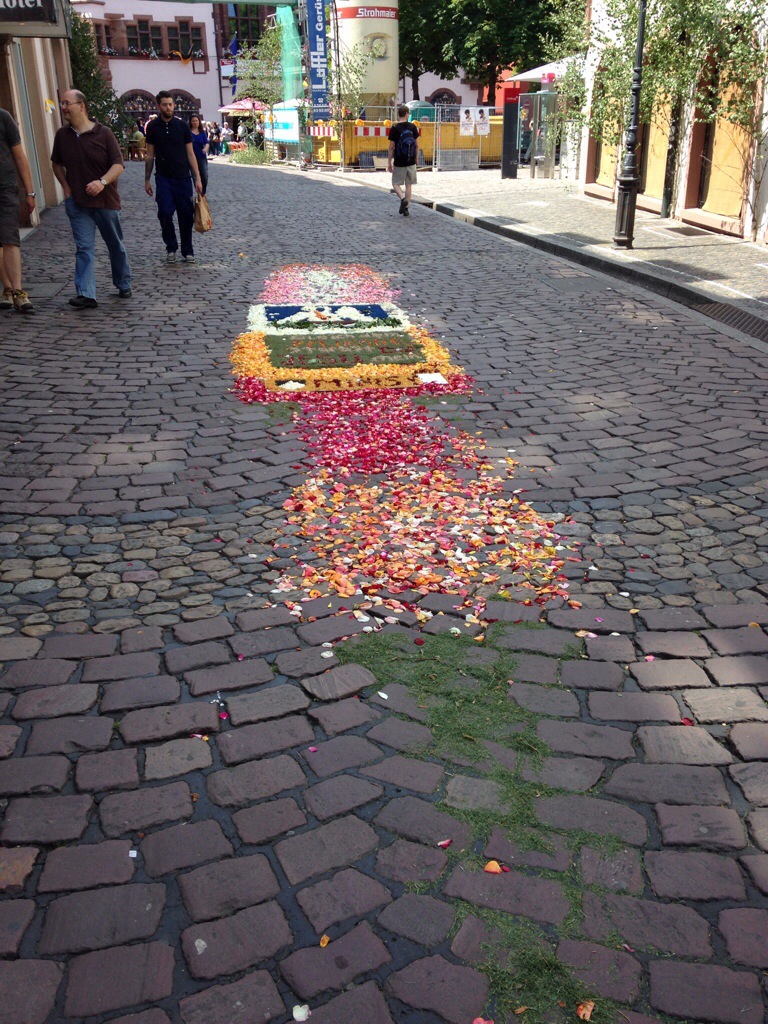 We intended to visit the Münster – it is one of the reasons we are staying here rather than somewhere else. The ancient church was still open – as you would expect.
Thousands of candles are lit as people have made their way to the Cathedral to pray. We joined in and also lit candles as we prayed for those we love in our community and beyond who are most in need.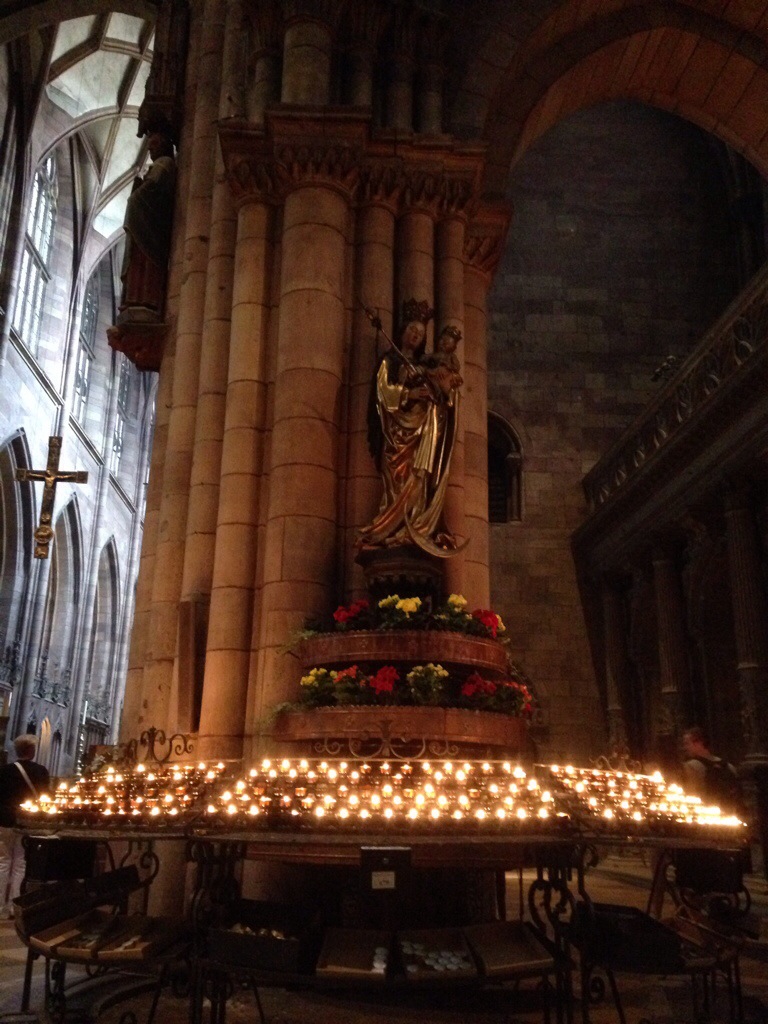 Then we snuck off to the secluded sanctuary where the sacrament is kept. Away from the hubbub of the nave there is a small quiet space in which to pray and meditate.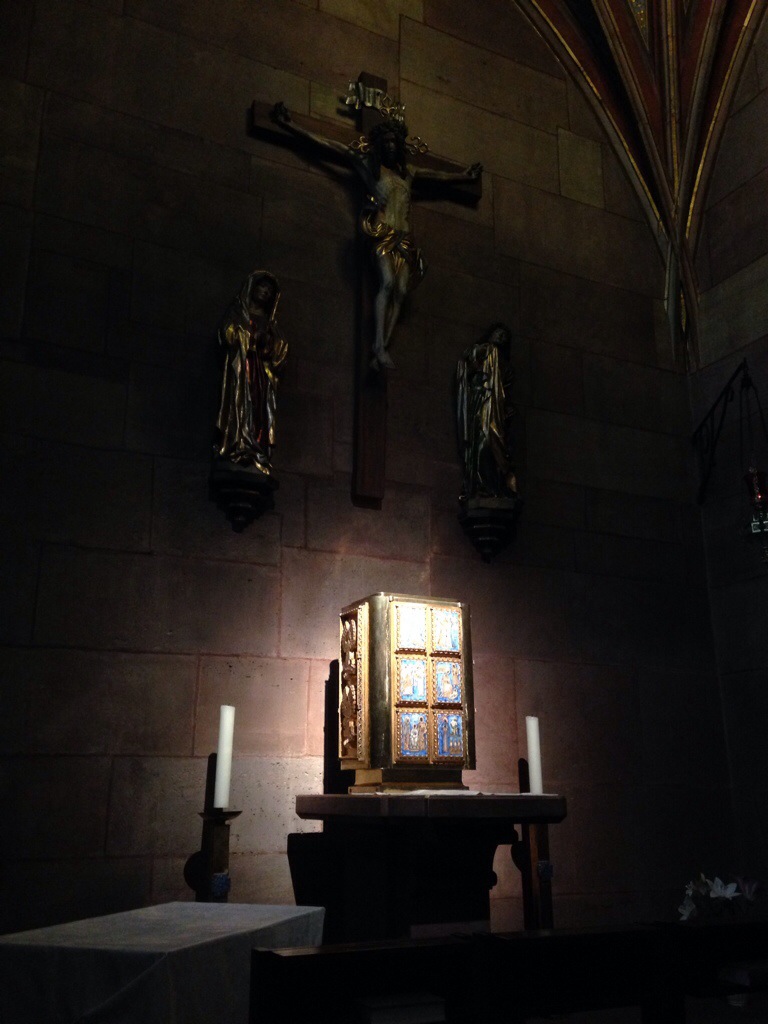 The world has many things I covet, but this ancient aumbry covered in icons is right up there!
It is well documented that in my own ministry I'm generally more at home in modern surroundings. In my book, Holy Nativity is perfect. Celebrating the Eucharist in the old fish and chip shop next to our charity shop is a truly special community to be part of. To occasionally see the ancient roots of our faith throughout the architecture of a living and breathing worship space is breathtaking however. In this place, 1000 years of Christian community is revealed in the changing architecture and furniture.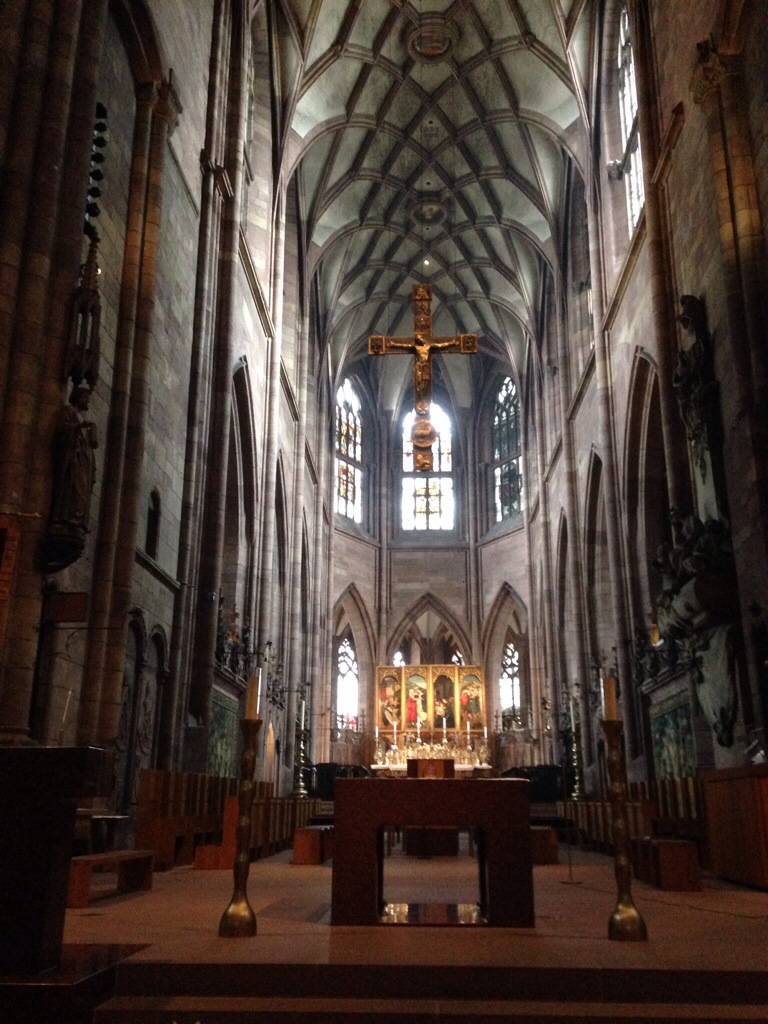 And if you're going to have a rood, this is the rood to have. It looks to be ancient (pre reformation) but sadly I don't know as the tour wasn't available because… Everything is shut. It could be from 1973 =D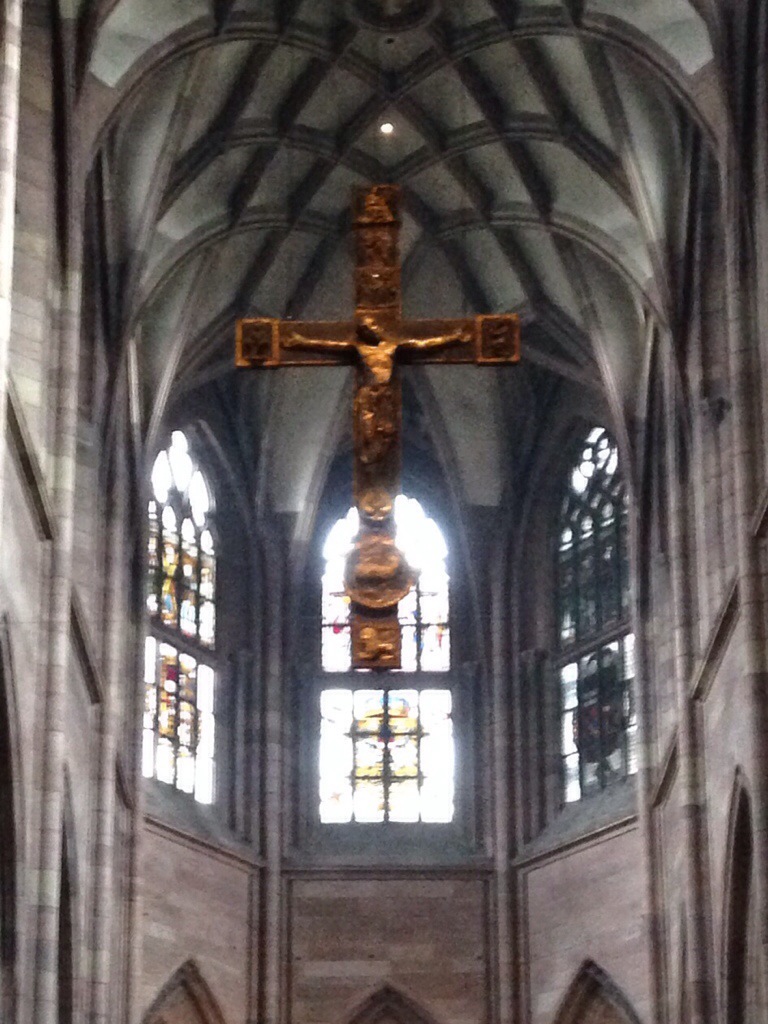 Germany did not strike me as a particularly religious destination but less than 24 hours in its borders and we're slowing down for Corpus Christi and joining in with the prayers of thousands.
I wonder if we'll see any more shrines as we head out to watch the football.
[sorry about the quality of the pictures. Motorbike holidays don't really allow for more than a phone camera]